A Warm Namaste! We are happy to inform that Nepal is now open for travelling. Good news is, fully vaccinated travelers are now exempt from quarantine provision, which means they can start their travel right after their entry! Though, there are some travels restrictions, if you abide by the rules, travelling in Nepal will not be a hassle. With the Government's aggressive inoculation campaign, more than 19% of the total population is fully vaccinated and more than 21% has already received their first dose. As tourism professionals belong to the prioritized frontl ... Read More
Helping hands for Nepalese Society (HHFNS) alleviates poverty and suffering through Nepali requested projects in medicine, education, and water supply. HHNS also accepts special one-time-need projects. Recognizing the need for sustainable development, HHNS works directly with Nepalis.
Who we are ?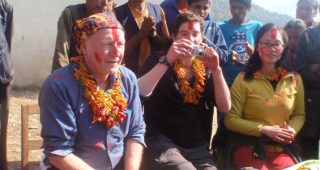 Helping Hands for Nepalese Society is established to help upbringing the lifestyle of the underprivileged women and children due to their poor economic status. By organizing various programs, we aim to raise funds for their children's education, women health,and to help ... Read More
Become a Volunteer ?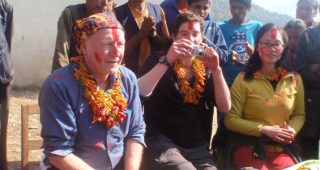 Mr. Ram Chandra Basnet , Managing Director Had a more then One decked years working experience In Tourism Sector . He had been work in Tourism Sector since Last 2003 years. He had a sound knowledge of trekking guide, canyoning & other multi adventurous outdoor activ ... Read More
RESOURCES
we seeks to improve global health through education of the local health workforce in resource-scarce countries. Our volunteers are highly qualified professionals who build local capacity by empowering local health providers with knowledge and skills to address the needs of their communities… Read more